About the Journal of Strategic Trade Control
The Journal of Strategic Trade Control was founded in 2022 by Veronica Vella with the support of Prof. Quentin Michel. The European Studies Unit (ESU) of the University of Liège hosts it. The ESU has been engaged in research concerning strategic trade control and non-proliferation for many years .
The Journal of Strategic Trade Control is a peer-reviewed, open-access journal that aims at providing academics, practitioners, opinion / decision-makers and other stakeholders involved in and concerned with strategic trade control issues with authoritative, thought-provoking, theoretically informed and analytically sound resources. Topics cover the entire spectrum of strategic trade controls, from the political and legal framework, all aspects of its developments and implementation to its specific features and compliance.
Contributions will undergo a rigorous peer review, based on initial in-house screening and anonymous refereeing by at least two reviewers. Every Issue will include five manuscripts each of which will be consequentially be published. In fact, contributions will be published on a rolling basis, without having to wait for a full and complete issue. Special issues might also be published.
The Journal welcomes submissions on all aspects of strategic trade control in – and from – all the world's regions. Read the Instructions for Authors for information on how to submit your article.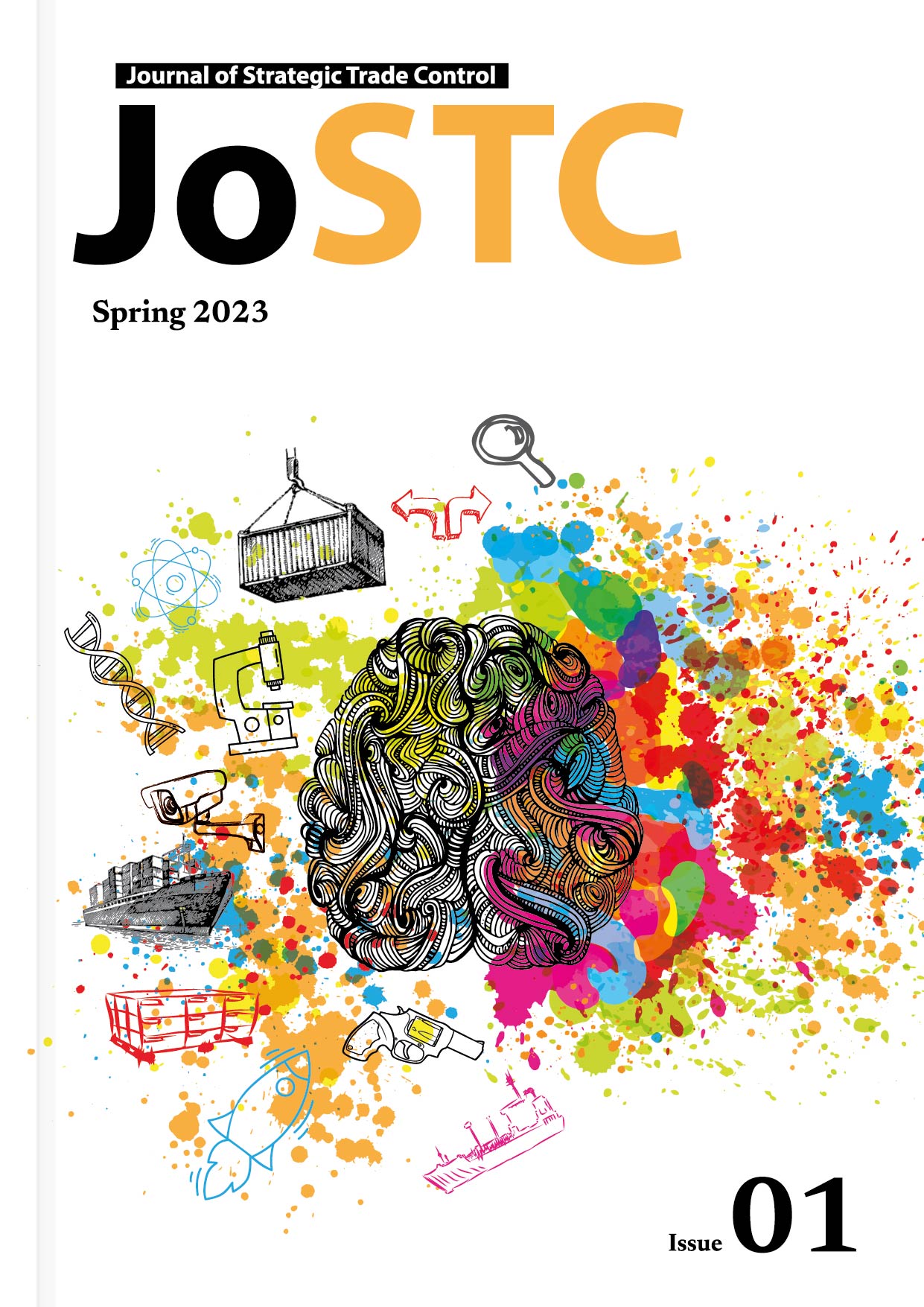 Department of Political Science, European Studies Unit,
University of Liège

Department of Political Science, European Studies Unit,
University of Liège

Department of International Public Law and International Relations ,
University of Barcelona
Senior Technical Export Control Coordinator,
Scientific Advisor, EU P2P Programme for Dual-Use Goods

European Commission, Joint Research Centre
Legal Counsel, Head of Department Foreign Trade Law and Corporate Security
Fraunhofer-Gesellschaft e.V
James Martin Center for Non-proliferation Studies Washington DC
Project leader, Strategic Trade Control for non-proliferation and Global Issues
European Commission, Joint Research Centre
Vice President and Director of Research
Pacific Forum International
Associate Professor of Public International Law
Utrecht University School of Law
Advisor for Research Strategy, Technology Security Defence
German Council on Foreign Relations
Wisconsin Project on Nuclear Arms Control
Akin Gump Strauss Hauer & Feld
Why JoSTC?
1. Backed by a prestigious institution
The JoSTC is published — and comes under — the scientific authority of the European Studies Unit of the University of Liege. The ESU has been working and publishing on strategic trade control issues since almost two decades, under various forms.
2. Provides Open Access
All papers appearing in JoSTC are published with free and open access to the full text under the Creative Commons license (CC BY-SA 4.0 https://creativecommons.org/licenses/by/4.0/deed.en) at no charge.
3. Indexing
JoSTC is indexed in the main generalist and specialized databases.
4. Ethics
JoSTC is particularly attentive to ethical aspects. The editorial Board considers any criticisms and complaints that it receives. He will settle any disputes between readers, the authors and the journal. JoSTC follows the COPE « code of conduct for journal publishers » and « The European Code of Conduct for Research Integrity ».
6. Frequency of publication
JoSTC is published once a year at minimum. Special Issues are also published.
7. Impartial selection (peer review)
All manuscripts are submitted to at least two reviewers from the international scientific community. The reviewers are selected by the members of the editorial board.
8. Archiving The journal is archived in the national electronic depository of the KBR (Belgium)